2023 Mirage | What We Know So Far
2023 Mirage | What We Know So Far
Posted on May 3, 2023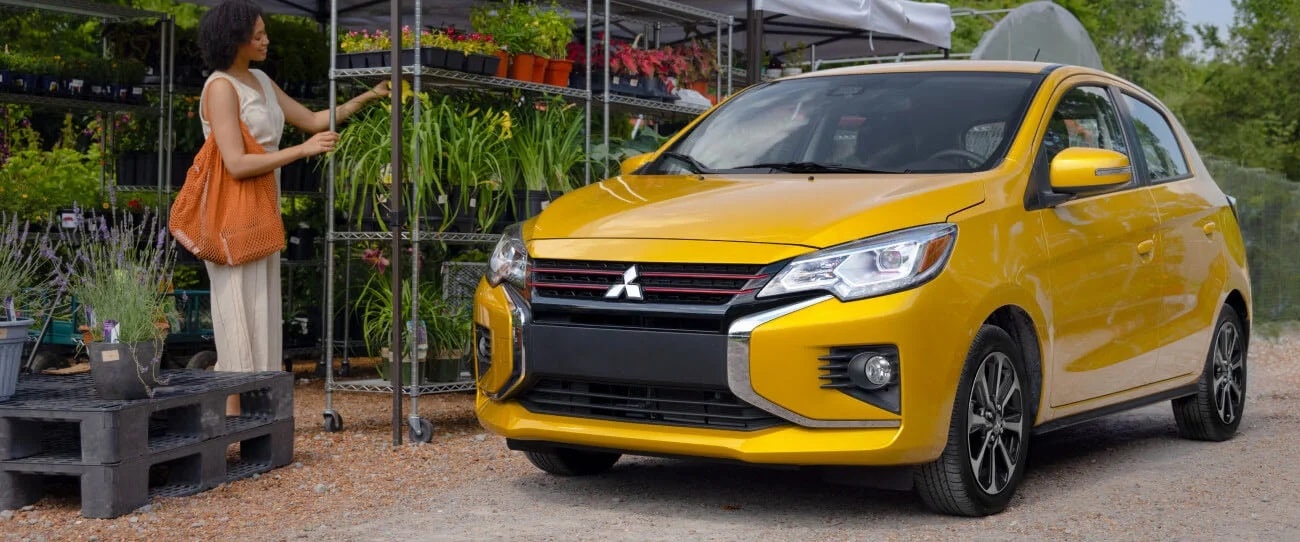 2023 Mirage | What We Know So Far
Looking for a new car that's both stylish and practical? Check out the Mitsubishi Mirage at Peterborough Mitsubishi in Peterborough, Ontario. This compact car is perfect for city driving and has various features that will make your life easier. It's also equipped with one of the most fuel-efficient engines available. Visit us today and browse through our new inventory of Mitsubishi vehicles to pick your favourite model.
2023 Mirage Overview - What's New?
For 2023, the Mirage will have a CVT transmission, making it even more fuel efficient and enjoyable to drive. The Mirage will also come standard with a forward collision warning system, Apple CarPlay, and Android Auto smartphone integration.
2023 Mirage Performance and Fuel Economy
Under the hood, the 2023 Mirage will be equipped with a highly efficient 1.2-litre three-cylinder engine that delivers plenty of power for everyday driving. Like its predecessor, the new Mirage will also feature a sleek, aerodynamic design that dramatically reduces carbon emissions and enhances fuel efficiency. The compact car gets a fuel economy as low as 6.6 L/100 km in the city, 5.6 L/100 km on the highway, and an impressive combined 6.2 L/100 km, so you can go as far as you want without breaking the bank on refuelling. The Mirage has a turning radius of 4.6 metres, making it one of the most manoeuvrable cars on the market. This makes it perfect for city driving, as you can easily make tight turns and park in small spaces.
Contact Us!
Mitsubishi Motors is expected to release the all-new Mirage in Fall 2022. If you're interested in learning more about the Mirage, or any other Mitsubishi vehicles, don't hesitate to contact us. We'll be happy to offer all the support you need to find the perfect car for your needs.